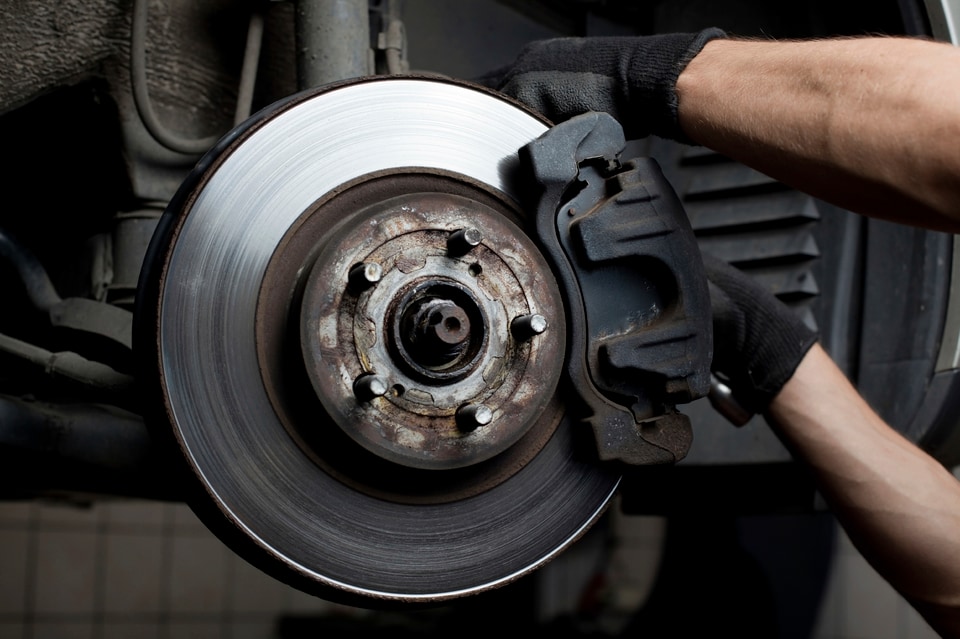 ?
Maintaining your vehicle's stopping power is easily one of the most important things you can do for your car, so we encourage you to take advantage of our current brake special. If your vehicle is due for new brakes, you can save $30 when you schedule brake service at our Nissan service center in Butler, NJ!
How to Tell if Your Brakes Need Service
Not sure if your brakes are nearing the end of their rope? Our team is here to help! Brake trouble typically comes with a variety of warning signs to let you know that your brakes need attention at our Nissan service center near Parsippany and Totowa.
We recommend scheduling brake service every six months or so to make sure that your car has plenty of stopping power, but be on the lookout for the following warning signs that your brakes could need some help as soon as possible:
Unusual sounds: If your brakes squeal, grind, squeak, or growl when you engage them, then your brake pads are probably due for replacement. We're happy to do this for you.
Spongy brake pedal: Does your brake pedal feel like it requires more force to engage the brakes? Your brakes likely need service to restore peak stopping ability.
Worn brake pads: You can check your brake pads by looking in the spaces in your wheel. If you have less than a quarter-inch of brake pad left, it's time to replace them.
Essentially, always be ready to look, listen, and feel for brake trouble. It's also imperative to remember that symptoms like the ones listed above as well as warning lights that indicate an issue with your brakes mean that there is already a problem. We encourage you to schedule an appointment with us as soon as you can so that our service center near Wayne, NJ and Oak Ridge, NJ can address any brake problems.
Save on New Brakes
Be sure to check out our $30-off offer on brakes and let us know if you have any questions for our service center serving West Milford! Our offer ends on March 31st, 2019.